Welcome to our page:
Richardson Premium Baseball Caps and Headwear
Sick of cheap promotional caps. Richardson Quality Baseball Cap range is perfect for the corporate client and sporting bodies looking for quality caps and world class decoration.
Richardson direct embroidery is world class and they offer 3D embroidery on logo's approved by them for this treatment.
Want something different. Richardson offer Speciality decoration including Leather etched and cut, Embroidered patches,
Sublimated full colour patches, Applique -felt/twill and many more processes all with a minimum of 50 pieces.
Richardson Baseball Hats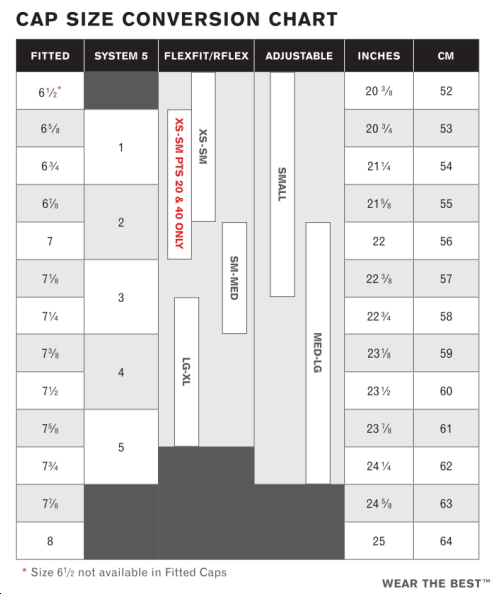 Richardson Sports was established in the late '60's by Howard Wicklund and Neil Richardson and has deep roots in the team athletic business.
The company originally named Howard Wicklund Sporting Goods, operated as a wholesale distributor, importer and factory representatives,
selling a wide range of sports equipment and apparel to Northwest accounts in the USA.
In 1970, the Richardson family purchased the company and changed the name to Richardson Sports. Over the next 10 years, they focused on developing their own brand of Richardson athletic products and expanding distribution nationally. Baseball became a strong focus of the company, offering an expanded line of both equipment and apparel for all levels of play.
In the mid 80's, the company recognized a growing demand for high quality baseball caps and responded by adding a small selection of Pro Model caps to their line. These first Richardson caps, though rough and not up to standards today, were a big hit and prompted the company to add more styles and colours. They worked hard to improve the quality, shape and fit of their caps and soon became the cap of choice for serious players.
The cap market exploded in the early 90's, providing new opportunities to expand their athletic brand into other countries including Australia.
Today, Richardson is recognized as a leader in the team headwear industry and markets a full line of headwear to thousands of accounts around the world. They are a vertically integrated design and manufacturing company with a large selection of high quality, in-stock styles and colours for immediate delivery. They also offer full custom production capabilities and over 400 heads of embroidery.
Richardson is a privately held company with headquarters in Eugene, Oregon and an Eastern DC in Pittsburgh, PA. They distribute our products only through authorised distributors, dealers and retailers in the team, promotional, sporting, golf and outdoor markets.
Baseball Cap Supplies are proud to be an authorised distributor.
The Richardson brand represents authentic, high quality headwear and a commitment to provide the friendliest service in the industry.
The company's strong growth over the last 40 years is a result of passion to be the best.

The Richardson Story

PDF Library and Links to resources
Premium Headwear direct from the USA to your door.
Source your headwear from the links below
Email your enquiry using the email link top of this page.
Delivery plain stock 5 to 7 days depending on your delivery point.
Delivery about 5 weeks for decorated headwear
CATALOGUES
Listed below are links to download Richardson printed catalogues and links to Richardson facebook and cap designer
STOCK CATALOGUE 2018
Select the PDF link to see the 2018 range of Richardson Headwear:
Pro baseball caps, On field, Sideline, Trucker, Lifestyle, Umpire, Visors and R-Series budget cap.
DECORATION DESIGN GUIDE 2017
Richardson have many standard designs to use without set up charges. View the range here.
Word namedrops, Stock team letters, Mascots, Fonts available, Patches and labels and Stock thread colours
ON FIELD BASEBALL CAPS
& CUSTOM MODELS

This PDF offers alternative options from the Richardson cap assembly factory in Oregon.
PTS20, PTS30, Flexfit, U-Form Visor, PTS40, PTS42C and Full Custom availability + lots more
STREET LABEL. A PLAIN CANVAS
FOR YOUR LABEL 2017
If you have your own brand Richardson offer a plain unbranded cap for you to create your brand.
New street line, On trend looks, No Richardson Branding, Blank canvas, suites rebranded sellers.

NEW: CORPORATE PROMOTIONAL
CAPS 2017
Corporate promotional range including School caps, Free embroidery to 10,000 stitches, free private label
Minimum 576 pieces. Delivery about 85 days. Additional customisation available.

NEW: PROMOTIONAL BEANIES.
ORDER NOW FOR NEXT WINTER
You can purchase 96 beanies with your corporate image knitted right in
Ski resort style and quality. Winter knits branded to your requirements.
CAMO SELECTION 2018

Use this PDF to view the full Richardson Range, includes-
Realtree, Kryptek, Aqua Green, Kings Camo and Digital
RICHARDSON FACEBOOK:
GET INSPIRED & VIEW THE PICTURES
Enjoy Richardson facebook to get ideas for your design.
See the latest news from Richardson. View their photo gallery for great ideas.
RICHARDSON DESIGNER:
PICK YOUR CAP MODEL &
GET DESIGNING

This fantastic designer can be used with all the Richardson standard designs such as Stock team letters, 3D options,
Mascots & Objects, Word name drops. You can also email your final design to us for pricing.




TRUCKER CAP SELECTION 2017
Richardson offer the largest range of Trucker Caps from stock. Plain stock delivery 3-4 days.
Original Trucker, Cotton/Poly, Printed, Low-pro, Heathered, Washed models, Fitted models, Sport mesh
Servicing Australia - Japan - Papua New Guinea & Local Pacific Basin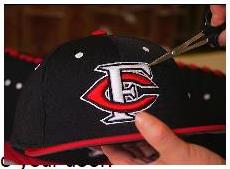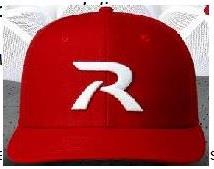 RICHARDSON PATCHES AND 3D EMBROIDERY DISPLAY
The black link below will take you to one of the most comprehensive collection of patch production available
and examples of Richardson standard embroidery styles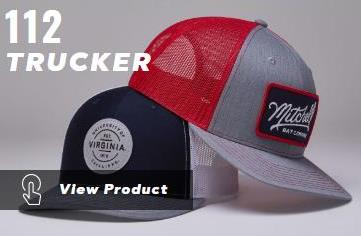 3D Embroidery
Patches
Direct Embroidery
Office: 02 96398739
Mobile: 0466 566 295

Quality Range