2021-2022 Catalogue PDF's now available ( Links Below)

Outdoor Caps full headwear catalogue 2022:
Play Ball with us and get into best Quality.
New models for 2022
See the full range along with decoration types available.
Choose your cap and use the Email link top of this page
to contact us for pricing

Prices shown in the PDF do not relate to Australia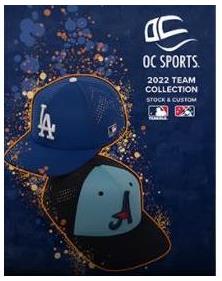 Covid-19 Implications
Outdoor Cap supply chains have been effected
and stock availability is subject to confirmation
at time of ordering
Outdoor Caps patch program 2021
Standard patch shapes make it easy to order quality
patches fixed to caps.. Embroidered, sublimated, leather, faux leather
Outdoor Caps make it easy and delivery to Australia is within one month. **Subject to stock availability.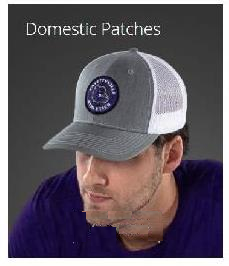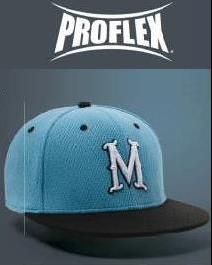 Outdoor Caps Proflex Fitted Caps
Proflex gives you the look and feel of a fitted cap with the comfort and flexibility of a stretchable sweatband. Ove 100 colour combinations and five sizes
Outdoor Caps make it easy and delivery to Australia is within one month. **Subject to stock availability.

Prices shown in the PDF do not relate to Australia

Outdoor Caps
have serviced the needs of the headwear industry for 43 years. Established in 1977, the have grown to over 400 employees. They service 14,000 customers across multiple channels in the Team, Promotional Products, Hunting/Fishing, and Retail markets in the USA.

They have established themselves as one of the largest and most respected headwear suppliers in the United States by combining work ethic and integrity with innovative resources and processes. They strive to offer exceptional customer service throughout every step of the buying process.

Their corporate offices are based in Bentonville, Arkansas. They also have 3 distribution centers located in Arkansas, California, and Texas.

Through their relationships with supplier partners they have created a stable and diverse supply chain that allows us to serve you customers, partners, and communities in a cost-effective and responsible way.

By recruiting quality Product Testers, they are able to develop and revise headwear designs to perform in all types of environments and activities.

Guided by a visionary leadership team, they are committed to our corporate values of acting with integrity, working as a team, and treating others with respect.


Baseball Cap Supplies
are proud to be an Authorised Dealer of Outdoor Caps and to bring the brand to Australia wide.

Outdoor Cap Company
Simply use the PDF's below to source your information
and use the email links on this page to send us your enquiry.
Please attach any decoration files.
Outdoor Caps Premium Range


CAPS
The Head Office of Outdoor caps is located
in Arkansas with branches in Texas &
California.
They carry a wide range of Caps with a supplementary range of Visors and Beanies.
EXPRESS SERVICE
Express service offers the convenience of the stock range decorated by the manufacturer who also carries stock on the floor.
Quantities from 25 pieces to 5000 Pieces.
Customers who require Custom features are able to purchase minimum 100 pieces also with a fast turnaround.
For more information please contact us.

INDENT SERVICE
Indent orders are made in the overseas factory who can produce custom products for you outside the stock range. They create decoration techniques and colourways that are not available through the existing stock range. With some forward planning we can produce the right product for you. Minimum 100 pieces. Delivery time 6 to 12 weeks.
Contact us for full detail.


Use the email link top of this page to place your enquiry. Source your requirements from the resources on this page.
Include any decoration files as an attachment.
If you are unable to find what your require please give us an idea and we will get back to you