This web site on Baseball Caps and Headwear to the best of our knowledge was correct at the time of design and publishing.
The headwear colours shown in this website is a guide only. We recommend that a sample cap be purchased if you have a
specific colour requirement in mind.
The logos and trade marks displayed in this website are for display purposes to show our capability. They do not endorse the product. They are only available for sale to clients that are authorised by the owners of such design and product.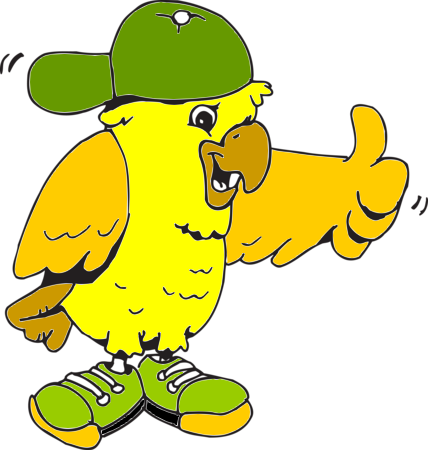 Industry Standard Headwear
mesh baseball caps are popular so make sure you see our link on mesh range that includes the original trucker cap.
Many great stock colours are available and in the premium Richardson rage many great variations on the theme.
Also included in our mesh range are PQ mesh, plain sandwich design in fluro orange and green. Many other models fill out this stock range including mesh backed caps and caps with mesh content
bucket hats offer e
xtra
protection from the sun and here we can offer PQ mesh bucket hats in fluro orange and fluro green. Brim size 7cm minimum and the bucket hat has a UPF rating of 50+.
Our model AH295 adult size offers nineteen great stock colours and we also carry a range of bucket hats in brushed sports twill for child minding centres, pre-school and schools. See models 4131, 4133 and 4132.
The original
trucker cap w
ere
produced with a foam crown although some
modern variations are now using other materials but still retaining the trucker
cap shape and nylon mesh back.
The front crown of the trucker cap has a high stance which is very popular.
Trucker caps have a snap closure that ensures one size fits most. Baseball
Cap Supplies is an authorised dealer of Richardson caps and they carry an extensive range of trucker caps in amazing designs.

stock beanies are available in polar fleece, acrylic, 100% cotton and 100%
wool.
Stock is carried in Australia and for quantities of 144 pieces or more they
can be imported from China with distinct pricing advantages.
Richardson also carry a huge range of beanies and also offer knitted
beanies with your brand name. Minimum 96 pieces and really where can
you get alpine quality knitted beanies in this relative small quantity.

school headwear Baseball Cap Supplies are a supplier of headwear to Public Schools, Private Schools and Colleges.

sports caps are a popular cap with their flat fit and light materials. These are ideal
for running, cycling, rowing where a light cap is required.
For customers wanting a specific colour cap these can be imported from China minimum 100 pieces or 144 pieces depending on the model.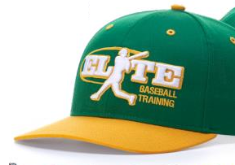 Richardson Sports was established in the late '60's by Howard Wicklund and Neil Richardson and has deep roots in the team athletic business.
The company originally named Howard Wicklund Sporting Goods, operated as a wholesale distributor, importer and factory representatives, selling a wide range of sports equipment and apparel to Northwest accounts in the USA.

In 1970, the Richardson family purchased the company and changed the name to Richardson Sports. Over the next 10 years, they focused on developing their own brand of Richardson athletic products and expanding distribution nationally. Baseball Caps became a strong focus of the company,offering an expanded line of both equipment and apparel for all levels of play.


In the mid 80's, the company recognized a growing demand for high quality baseball caps and responded by adding a small selection of Pro Model caps to their line. These first Richardson caps, though rough and not up to standards today, were a big hit and prompted the company to add more styles and colors. They worked hard to improve the quality, shape and fit of their caps and soon became the cap of choice for serious players.

The cap market exploded in the early 90's, providing new opportunities to expand their athletic brand into other countries including Australia.
Today, Richardson is recognized as a leader in the team headwear industry and markets a full line of headwear to thousands of accounts around the world. They are a vertically integrated design and manufacturing company with a large selection of high quality, in-stock styles and colours for immediate delivery. They also offer full custom production capabilities and over 400 heads of embroidery.

Richardson is a privately held company with headquarters in Eugene, Oregon and an Eastern DC in Pittsburgh, PA. They distribute their products only through authorised distributors, dealers and retailers in the team, promotional, sporting, golf and outdoor markets.
Baseball Cap Supplies are proud to be an authorised distributor and we just love their baseball caps.

The Richardson brand represents authentic, high quality headwear and a commitment to provide the friendliest service in the industry.
The company's strong growth over the last 40 years is a result of passion passion to be the best.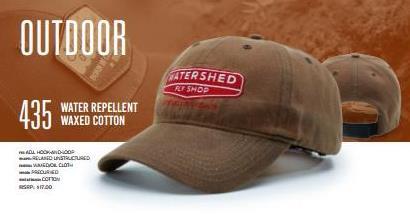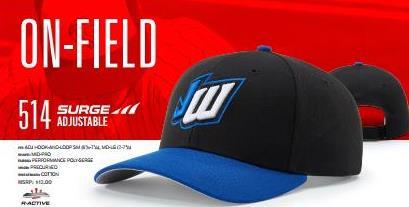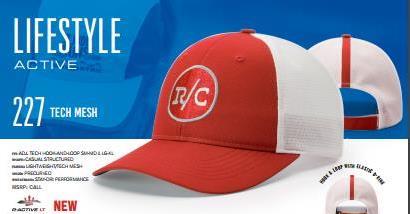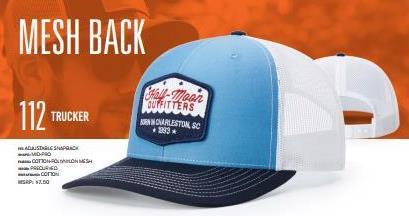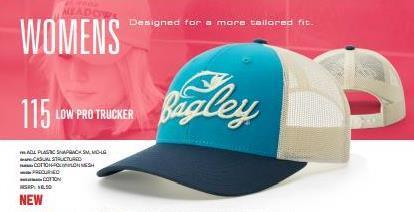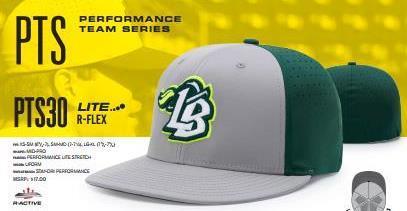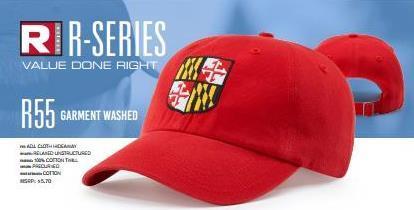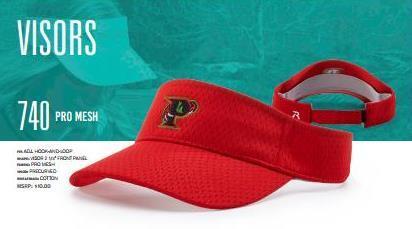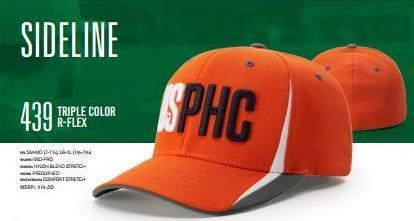 visors are popular in many sports and we offer from Australian stock a wide range of models and colours.
Richardson's range of visors is second to none and suit the professional
sports person. Very popular in softball and Richardson offer a matched visor and baseball cap. Take a look at the current stock in the Richardson PDF
WHAT WE DO
We supply plain and
decorated Baseball caps
Australia wide from local
sources and overseas manufacturers
"Email Link" above
SHOPPING
Source your requirements
using the Links above & forward us your enquiry using the "Email Link" above left
HOW TO ORDER
Once we have established
your order we forward
you an invoice. Payment
methods, EFT, Cheque, Credit Card & Paypal